May 2, 2017
By: Michelle Stelluto, SummerFun Director 
After working with The Connection's camp program for 14 years, some may think each summer becomes mundane… not for me! One of the ways I like to keep things fresh is by giving each week a fun theme! From dressing up in a Halloween costume on a random Thursday in July to wearing over-sized sunglasses and a wig while taking silly photos with friends, I think the themes sprinkle a little more excitement into each camper's day.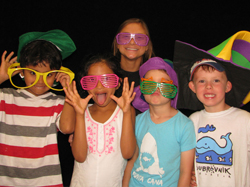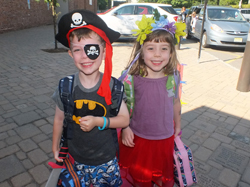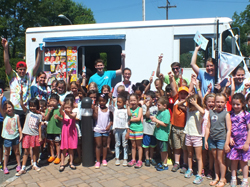 This year we're trying out new themes and bringing back some old favorites. We are kicking off the summer with 'Hooray for Hollywood 'week, where campers will get to create their own Walk of Fame stars. Next up, to celebrate the 4th of July, we are having a 'Party in the USA' week- complete with a visit from the ice cream truck! My personal favorite this summer is 'Disney Magic' week.  Campers will make their own Mickey ears and get to experience a 'Dive-In Movie' where they will enjoy a Disney movie while swimming in our pool!  Week 4 features a crowd favorite with The 'Connection Carnival' coming to town-campers will have their faces painted, play some games and win prizes.
While the overwhelming theme of the summer is fun, we also like to include educational content. This summer we're hoping to make campers more aware of our environment during our 'Adventure is Out There' week. Campers will learn about different countries around the world during "Passport to Fun", and we also invite them to share anything from their culture they love such as a game or dance.
At our Camp Open House in January, we had a contest to 'Create Your Own theme week' and the winner was Magic Week. Campers will try their hand at magic tricks that are sure to wow their families and friends. To wind down the summer, campers will show us their best dance moves at the DJ Dance Party for 'Spirit Week'.
New this year, we've added a Week 9 of camp. This week will include everyone's favorite (including mine) PJ DAY!
Only 54 days until the camp memories begin! If you have any questions about our SummerFun Camp, please email me at michelle.stelluto@theconnectiononline.org.