FITNESS CENTER HOURS
Monday – Friday 6:00am – 8:00pm
Saturday and Sunday: 7:00am – 5:00pm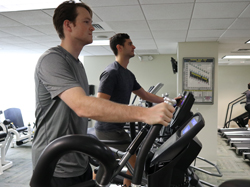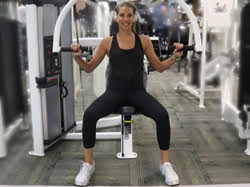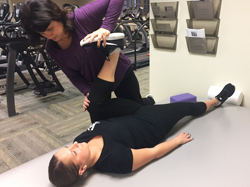 Our knowledgeable and professional staff will help you achieve the level of fitness you've always wanted by establishing, focusing on, and reaching realistic fitness goals. Our spacious facility provides members with the latest cardio machines including treadmills, ellipticals, bikes, and cross-training equipment in a relaxed and welcoming environment. The Fitness Center also includes a full line of circuit strength training equipment as well as a free weight area. Personal training sessions are also available.
PERSONAL TRAINING
Fitness Center members work one-on-one with a certified personal trainer. Sessions focus on establishing and reaching realistic goals using cardio-endurance and resistance. 1/2 hour $50, 1 hour $60 or five 1/2 hour sessions for $225, five 1 hour sessions for $275 (a $25 savings). Prices not included in Total Facility package. Contact Russell Graham, 908-273-4242 ext. 113 for information.
SPECIAL NEEDS FITNESS/ADAPTIVE FITNESS
One-on-one exercise and fitness training for teens and adults with special needs. Evaluation and medical clearance are necessary. Contact Russell Graham, 908-273-4242 ext. 113