April 2019
By: Jessica Fascenelli Weisenbach
Dance & Performing Arts Director
Theater, Dance, & Specialty Camps Director
The Connection is excited to have 4 members of our Dance & Performing Arts Program's pre-pointe class beginning pointe this session!  Pointe is an extension of classical ballet where dancers wear special "pointe shoes" and dance on the tips of their toes.  Pointe is for dancers who have trained in ballet for several years and show the strength and skills required to take this next step.  Dancers must have strong ankles and feet, proper alignment and posture, core strength, body awareness and control.  Our dancers have worked hard to get to this level and are excited to work toward advancing their technique.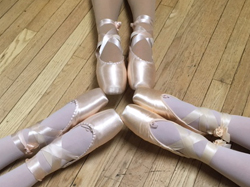 Libby, 14, who is also an assistant teacher at The Connection said, "I have been looking forward to going en pointe for the past year, and finally attending my first pointe class was so exciting!  I cannot wait to progress and get stronger each week."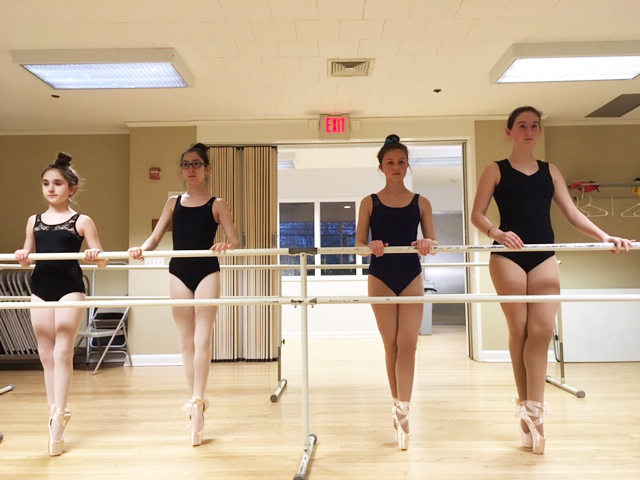 Abigail, 11, shared, "I'm really grateful for the opportunity.  My favorite part about going up on pointe is looking in the mirror and seeing how much I've grown.  I can't wait to grow more as a student, especially in pointe class.  Ballet is one of my favorite styles of dance and I feel like I'm further growing as a dancer by being able to go up on pointe."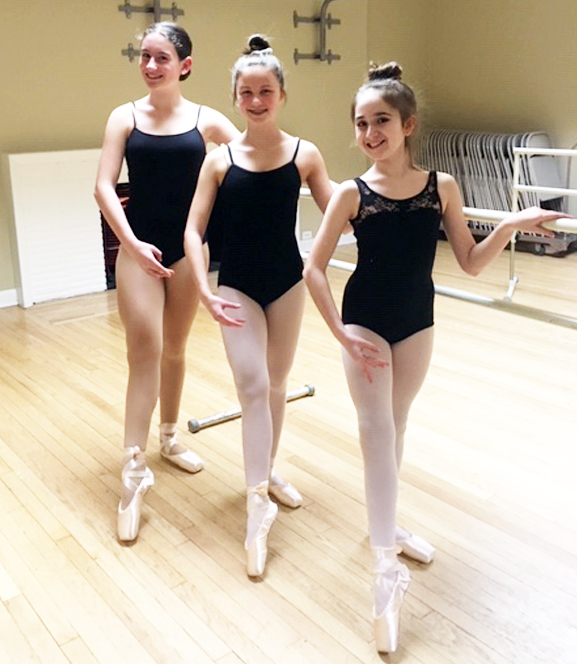 Our inspired young ladies are just as excited as their teachers who have watched them grow in to the talented dancers they are today.  We look forward to seeing our dancers progress and grow stronger en pointe and in all areas of their dancing.
You can see our talented dancers perform in our June 8th Dance & Performing Arts Recital or drop in for a trial class any time. In addition, our Dance Team will be holding auditions for the 2019-2020 season in June 2019.  Please contact Director, Jessica Fascenelli Weisenbach for more information.
Congrats dancers!