February 2020
Have you been exploring options for your child's preschool education? Look no further than The Connection Preschool!
They often say that it takes "a village to raise a child" and here at The Connection, we are a nurturing village committed to making a child's first school experiences comfortable and fun, while also giving them the academic skills needed for later school success.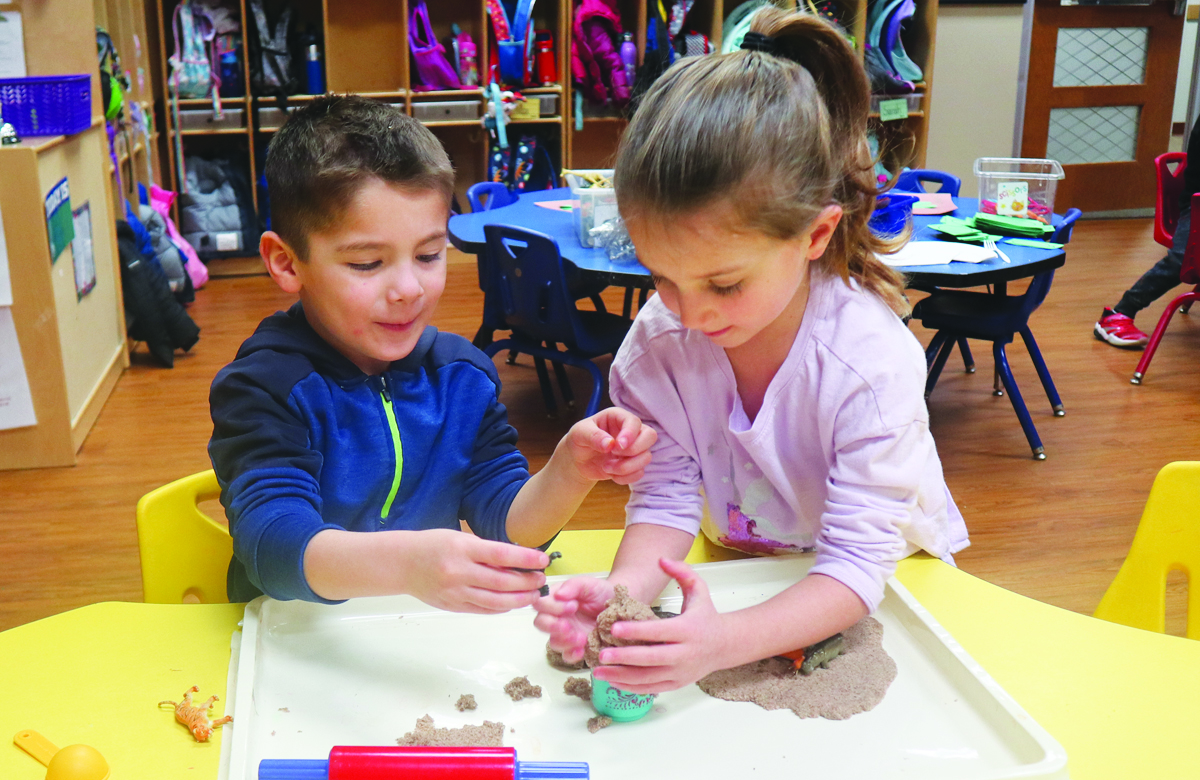 We provide an engaging theme-based curriculum with enrichment classes included in your preschooler's day. Our weekly learning themes encourage students to be creative by imagining, designing, implementing, and improving on their own ideas while also collaborating with their preschool friends.
Another thing that makes The Connection Preschool unique is that our students have access to many enrichment activities not normally offered in a preschooler's day.
They enjoy weekly swim lessons, dance, yoga, theater, and gym classes with skilled instructors. Keeping kids active and healthy while teaching them crucial life skills is one of our top priorities for a well-rounded experience that they can take with them into kindergarten and beyond.
Finally, the warm, welcoming atmosphere of The Connection is such an important component of our preschool program. Christina Carosella, our state-certified Head Teacher, and resident preschool expert had this to say:
"What sets us apart from other preschools is definitely our families. We have some of the best families. They are very supportive and instrumental in our achieving our goal to create confident learners."
We are taking registrations for the 2020-2021 school year starting on March 2nd, 2020.  Interested in enrolling or want to learn more? Please contact Christina Carosella at Christina.Carosella@theconnectiononline.org or click here.