FLEXIBLE SCHEDULE OPTIONS AVAILABLE
Monday through Friday
8:45am – 11:30am | 8:45am – 1:00pm | 8:45am – 2:30pm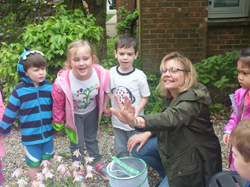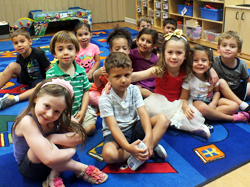 Our enthusiastic and committed staff, led by certified teachers, will help your child develop the habits, attitudes, and skills necessary to become an active learner and successful student. Children flourish in our state-of-the-art classroom, and you will enjoy our flexible schedule. Daily enrichment activities include swimming, theater, sports and fitness, dance, and gym.
Download The Connection Preschool's brochure: 2019-2020
Download The Connection Preschool's required forms: 2019-2020
Please call for availability
View The Connection Preschool's calendar: 2019-2020
View our Closing Policy
ENRICHMENT ACTIVITIES
Led by The Connection's specialty program instructors (all are included in fees).
Monday – Dance/Yoga
Creative exploration and expression through movement and music.
Tuesday – Swimming
Children learn basic swim and water adjustment skills from trained instructors in small, level-appropriate classes. First Aid and CPR/AED Certified Lifeguards oversee swimmers to ensure the safety of all participants.
Wednesday – Gym
Fun-filled tumbling activities that develop motor and coordination skills. Our staff members are USGA safety certified gym instructors.
Thursday – Theater
Children enjoy exploring the theater arts through games, stories, and improvisation.
Friday – Fitness & Games
Encourage healthy habits and a positive attitude toward physical exercise through fun and physical play.