The Connection's Therapeutic Fitness programs help recovering cardio and pulmonary patients, individuals with Parkinson's and osteoporosis, and women recovering from cancer improve their quality of life with fitness programs specialized to their needs.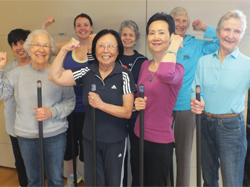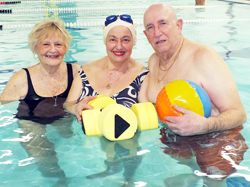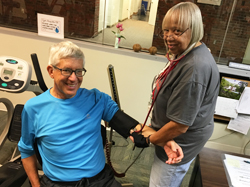 THERAPEUTIC FITNESS
Strength Training for Osteoporosis
Exercise safely in order to strengthen muscles and maintain bone health, improve posture, and enhance balance. Work with chairs, free weights and bands. Written MD clearance and registration required.
Pathways Sister Strong Fitness Program
Women undergoing or recovering from cancer treatment receive a total of 16 hours of free one-on-one fitness training by qualified Cancer Exercise Specialists at The Connection's Fitness Center. Medical clearance letters and other documentation are required.  For further information, please contact Lesley Andrews.