Friday, April 20, 2018
Today, on Volunteer Appreciation day, we would like to introduce you to a few of our volunteers! 300 community members volunteer their time and talents at The Connection each year. These individuals are the driving force of our programs and the heart of our community. We thank them for their dedication, their enthusiasm, and for choosing to make a difference at The Connection.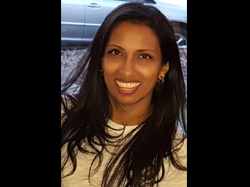 MEET NEV, KENTUCKY DERBY EVENT COMMITTEE MEMBER!
I got involved in the Connection when my first son was 3. He did swim lessons, then summer camp and then my second and third sons all enjoy classes and camp there also.  Julie Lanzone is the person who asked me if I would like to get involved.  We are good friends and share a similar point of view that we should help those in need. Read More …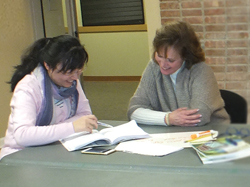 MEET SUSAN, ESL VOLUNTEER!
Susan came to The Connection in 2016 after looking for volunteer opportunities to teach. The Connection's ESL programs came up in her search, and she followed the link to an experience she hadn't considered before. She was invited to observe a few classes and within 2 weeks, was enthusiastically leading with a group of students. Read More …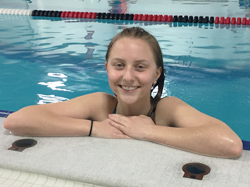 MEET EMILY, ADAPTED AQUATICS VOLUNTEER!
I first became involved volunteering at The Connection in 8th grade. I have always loved to swim and have swam competitively since age 7, so I felt that helping handicapped children and adults swim and providing care and companionship to them would be volunteer work I would truly enjoy. Read More …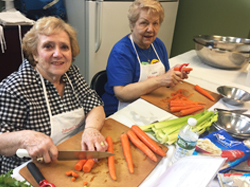 MEET PEGGY, PATHWAYS COOKS VOLUNTEER!
I retired 5 1/2 years ago and am fortunate to be able to live the same lifestyle I did when working. My beloved father died from Stage 4 Melanoma and my husband has had three different cancers. Since I enjoy cooking and baking, I decided a good way to "give back" would be to volunteer. Read More …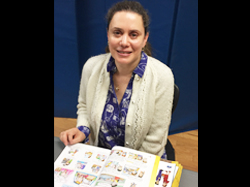 MEET LOUISE, ESL VOLUNTEER!
Through The Connection, I have had the pleasure of meeting many who have taught me about their cultures and have reinforced that we all want to belong and contribute in our own ways, whether through work, family and or friends. Practicing everyday conversations with my students allows me to learn about their personal lives. Read More …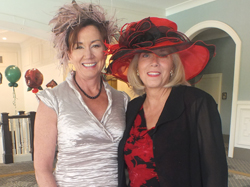 MEET MARIANNE, CONNECTION BOARD MEMBER!
I first got involved after attending Winterfest a year or two. I was asked to help organize the fabulous party, perhaps around 2004. I had signed Katie up for a dance class here by then and had noticed the bustling environment as I waited for her preschool age class to finish. I worked on it for several years because it was such a great experience, mostly because of the interesting, hardworking volunteers and employees I met. Read More …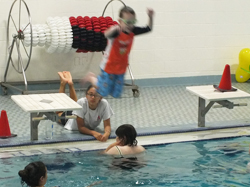 MEET TEJASI, ADAPTED AQUATICS VOLUNTEER!
What would you tell someone who is thinking about volunteering at The Connection?
DO IT. It's worth it, and sort of life-changing, not to be dramatic. The Connection has made me realize how much I love to help people, and for that, I am thankful. Read More …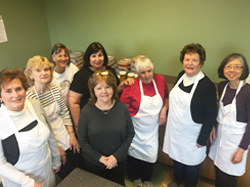 MEET ECK, PATHWAYS COOKS VOLUNTEER!
"I've been volunteering with Pathways Cooks since the program started (I think it was in 2011).  It's been an extremely rewarding and enriching experience for me not just because it's for such a worthy cause but because I've learned so much about eating healthily through the nutritious meals we make and it's also been a way for me to give back. Read More …