Wednesday, October 17 from 3:00-6:00pm
In honor of Breast Cancer Awareness Month, Anastasia Dekantios, co-owner of the temporary tattoo website, jewelflashtattoos.com, will be hosting a special pop-up shop in remembrance of her mother, Tatiana Mirina. DeKantios will sell her fun, trendy designs in the Front Lobby of The Connection on Wednesday, October 17th from 3-6 pm to benefit Pathways, a program of The Connection.  Pathways provides support, education and wellness programs, free of charge , for women with cancer – a program that provided respite to Dekantios' mother and her family during a difficult time.
In addition to the October 17th pop-up shop, Anastasia Dekantios will be supporting Pathways in honor of her mother the entire month of October online. 100% of the profits from the Breast Cancer Awareness Ribbon design and 50% of the profits from all other designs will go to Pathways. The purchases can be made on www.jewelflashtattoos.com.
Anastasia Dekantios shares her mother's story:
"On a beautiful spring morning in 2015 I received a call from my mother saying she was on her way to the hospital with what she called "sudden bloating". Knowing my mom and her very high tolerance for pain, I immediately realized that she understated her situation as not to worry me. My first thought was frightening – did her breast cancer return? As we found out the next day, it sure did. But now it was stage IV metastatic breast cancer that spread into her liver which was failing and causing her stomach blow up with fluids as if she were pregnant. We were told she had a few weeks left to live.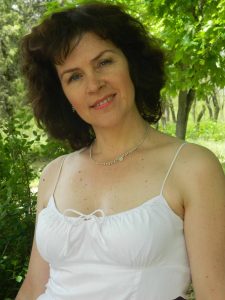 Miraculously though, due to the expertise of the wonderful doctors at Overlook Hospital, achievements of science, many charities that helped us along the way, and my mom's endless optimism, she survived almost two years. For those two years, she had a very good quality life: she painted, drew, played with her grandchildren, visited art galleries, museums and zoos, saw "the Nutcracker" ballet she always dreamed of seeing, even went to the pool! But most of all, she was and still is an inspiration for many with her positive outlook, faith that things will improve and ability to enjoy every moment of her life. It was constant and contagious to everyone around her, from family and friends to volunteers and medical staff.  The last 4 months of her life she was on home hospice, where my teenage brother, my kids and I took care of her. And I got to hold her hand as she took her last breath at the age of 50 on February 20th, 2017.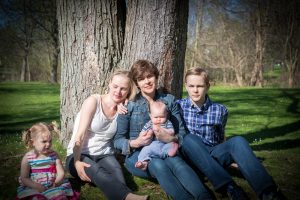 That wonderful gift of two extra years with my mother wouldn't have been possible if it wasn't for the medical help as well as the help of many friends, volunteers and charity organizations. One of the programs we were referred to was Pathways Cooks at The Connection in Summit. They cooked and delivered very healthy weekly meals for the whole family. They also provided some financial assistance with covering piling up bills. And we cannot thank them enough for this very timely and generous help!" 
For more information about Pathways, or to make a tax-deductible donation to support the invaluable free programs and the women they serve, call Lesley Andrews @ 908-273-4242 ext. 154, or write to her at pathways@theconnectiononline.org.