February 17, 2017
Friday, February 17th is National Random Acts of Kindness Day; a day where individuals, groups and organizations nationwide encourage acts of kindness.  To celebrate, The Connection Preschoolers and AfterSchool children helped spread the love by drawing and writing thank you letters for members of The United States Military!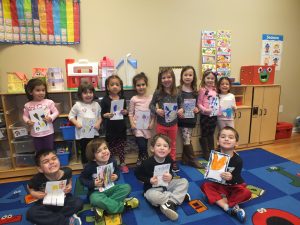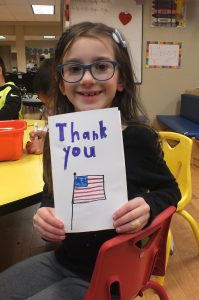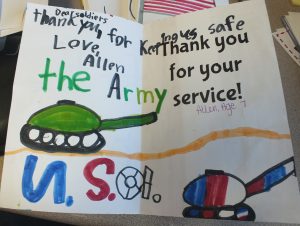 All letters were sent to a nonprofit organization called "A Million Thanks", where they will be distributed to members of our military – active, reserve, and veterans. It is the goal of A Million Thanks to see that these messages of thanks and appreciation are delivered to our troops, whether they are serving at home, abroad, or are injured in hospitals.
A Million Thanks was founded in 2004 by Shauna Fleming, a 15 year old in California looking to complete a community service project. Today, the organization has sent 7,623,457 letters! If you would like to send a letter to our troops, visit amillionthanks.org.