December 17, 2018
Lesley Andrews
For the 4th December in a row, breast and gynecological cancer survivors, also known as "Patient Educators", educated 180 first-year medical school students about their cancer experiences from the vantage point of a survivor.  The Teaching Project is part of the first-year Physician's Core curriculum.  Dr. Sophia Chen, Associate Dean and Director of the course, tells the Patient Educators that meeting with the 180 students is the highlight of their semester.
In a building filled with simulated exam rooms, one Patient Educator is interviewed by five first-year medical school students in a private exam room.  The students are given the opportunity to ask any questions they want of the cancer survivor – from how it felt to hear the words "you have cancer", the impact on her family and her work, the effect on her sexuality and body image and fear of recurrence.  This is the first time in their educational experience that they meet live "patients".
After the one-hour interviews, the Patient Educators and the students complete feedback forms. The students are then tasked with writing reflective essays, which are reviewed by the professor and sent to the Patient Educators.  The essays are usually poignant and insightful.   The theme in these essays – over and over – is gratitude.  The students are grateful for the opportunity to directly learn from women who have lived through cancer.  This educational experience brings a unique opportunity that is often lacking in medical school.  Our Patient Educators are thrilled to help bridge this gap.
After each session, Dr. Chen claims that the students say they want to meet with us again and soon!  The Patient Educators love meeting with the students too.  They feel empowered and appreciated.  A win-win!
Soon to follow will be a representative, reflective essay written by a first-year medical school student.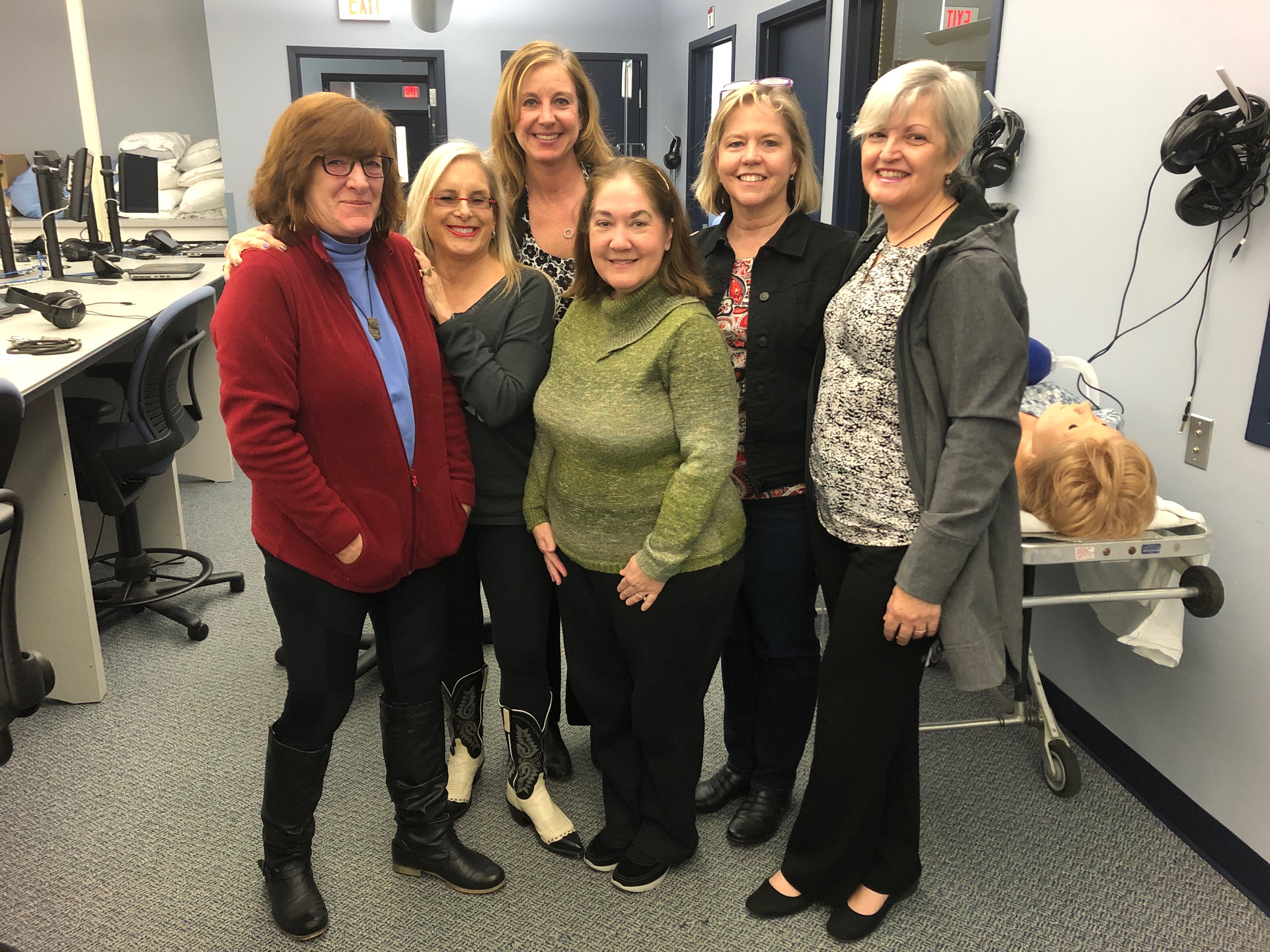 Patient Educators (left to right): Katherine Newmann, EJ Davis, Lesley Andrews, Liz Caloza, Julie Downing, Lisa Merck