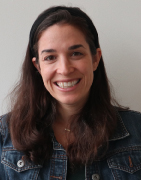 LUCIE KAHN
Lucie Kahn has experience developing and conducting classes and programming for youth in different communities throughout New Jersey. She has a master's degree in Child Life and has worked with families and children of all abilities and ages. Lucie is a certified infant massage instructor. She is excited to be a part of The Connection team as the Specialty Youth Programs Director!
Favorite Color: Pink Sparkle
Classes for the Winter Term: Sensory Playgroup (6-18 mos.), Infant Massage and Sign (0-6 mos.), and Super Hero (ages 3-5)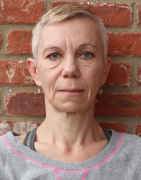 JANA HUBA

Jana has been a key player at The Connection for many years. She works in many departments and has made a difference in so many people's lives while working here. Her positivity and fun is contagious as she guides little ones through learning and exploration. We are so happy to have Jana as part of our team!
Classes for the Winter Term: Kids in Action (ages 2-3), Little Movers (ages 1-3), Jump & Climb (ages 1.5-3), You & Me Exploratory (ages 1-4), Kids Yoga (ages 4-12)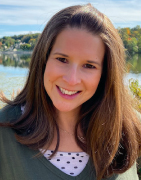 KATIE SITNIK
Katie Sitnik loves the outdoors, curious learners, and science!  She has been teaching hands-on science education for the past 17 years, most of those at Liberty Science Center in Jersey City, NJ.  She has a bachelors degree in Environmental Science and her Masters in Environmental Education. Katie believes that the best way to learn science is to ask a question and experiment together to discover your answer!
Favorite Color:  Purple
Classes for the Winter Term: Storytime Science (ages 2-4), SENSE Science (ages 5-7 and 8-12), and Savvy Scientists (ages 5-7 and 8-12)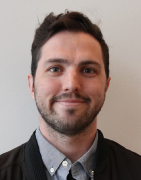 TY PETERSON
Ty Peterson is a professional comic book artist and a recent graduate of The Kubert School of Cartoon and Graphic Art. He grew up loving comic books and was inspired by the superheroes in the stories. Ty's favorite superhero is Spider-Man. He is excited to pass on his knowledge of art and love of comics to the students at The Connection!
Favorite color: red
Classes for the Winter Term: Little Athletes (ages 3-5) and Cartoon Art (ages 5-7, 8-12, & 13-15)
CHRISTOPHER J. GOEDECKE
(Buddhist, Hayashi Tomio)
Hayashi is an internationally-recognized career martial arts Shifu (master teacher) with over 50 years experience, Buddhist monk, and 8th Degree Black belt. He has authored seven books and many published articles. Hayashi is also an adjunct professor at Drew University where he has taught Okinawan karate for over 35 years. Hayashi is an expert in Kiko, a unique method of internal strength development. All Hayashi's classes are sensitive to everyone's needs and interests and focus on personal development. Hayashi was recently featured in the new book, Total Karate: Conversations with Modern Masters.
Favorite color: Ruby Red
Classes for the Winter Term: Karate – White Belt, Yellow/Orange Belt, and Blue Belts & up (ages 7-15)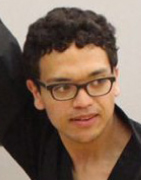 BRIAN VIVAS
Brian Vivas has been practicing karate since 2008 and currently holds the rank of Nidan, 2nd degree Black Belt.  Brian has dedicated many years to teaching children and adults karate as well as continuing his own practice. The Drew University Graduate has been running the Kicks for Kids program at The Connection for many years. His favorite aspect of working at the connection is watching all his students grow from class to class. Karate has always called to his heart and he loves passing that passion on!
Class for the Winter Term: Kicks for Kids (ages 4-6)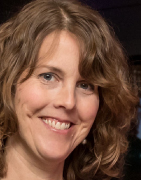 MARGARET PERSING
Margaret Persing holds a Masters of Music in Classroom Music and a Bachelors of Music in Music Education. She has been teaching early childhood music for over 20 years. Her classes are always exciting with a new theme every week, live guitar, violin, keyboard & more! Margaret believes that music is essential to the well-being of the whole child, that every child is born with music intelligence, and that the child is the most important instrument, through which the music flows and grows.
Classes for the Winter Term: Baby Beats! (ages 0-1) and Little Musicians (ages 1-3)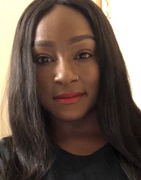 BRIANNA BROWN
Brianna graduated from The University of the Arts in Philadelphia, PA. She received her Bachelor's of Fine Arts in Illustration in 2018. Brianna is currently the art teacher for The Connection's AfterSchool Program and also works at Color Me Mine here in Summit. Outside of The Connection, she is a freelance artist that creates highly rendered portraits of people and animals. While using various mediums and materials, Brianna wants to teach kids a new and exciting way to express themselves through art.
Class for the Winter Term: Art Adventures (ages 2-5)