March 14, 2019
By: Jenna Fleming, Social Media Coordinator
February 17th was National Random Acts of Kindness Day (RAK Day); a day where individuals, groups, and organizations encourage acts of kindness nationwide. To celebrate the occasion, the Jefferson AfterSchool program spent time working on kindness projects. They were led by their teacher, Alyssa Roncallo, who is one of The Connection's AfterSchool Site Directors.
"At Jefferson Afterschool, we not only focus on academics and assisting students with homework, but we also focus on teaching our children life lessons," Alyssa shared. "These lessons can help our kids with schooling, cope with life's challenges and/or help them discover who they are and how to become their best self."
Kindness is often a topic at the school: the teachers have found that the best way to teach kindness is by being an example, having consistent conversations and discussions, as well as serving others in various ways. The children were asked what kind of projects they'd like to do and who would they'd like to help a week or so before the special day. After some brainstorming, they came up with three ideas: to help animals, do something nice for the custodians and write kindness notes to each other.
The children had a successful week making no-sew tie fleece blankets, dog toys, and pictures, which Alyssa will donate to a local animal shelter. All of the students also made hearts—each with a kind message written to the custodians. The custodians lit up with joy when they discovered the kind act; even the principal came to express his gratitude. Along with these projects, the children recite their AfterSchool motto every day: "we are all kind, smart, and important".
"We had a discussion about seeing yourself in a positive way, why that's important to do and what could happen if we started doing this. The students made self-portraits and listed positive things about themselves. They also went around and added a positive characteristic to other's portraits," Alyssa shared. "Some struggled with it at first because it was hard to find positive things to say about themselves, but after some pep talks and help from friends and teachers, all the students went home happy with a long list of positive characteristics".
The class also keeps track of their kindness: if a teacher sees a child being kind, the action is written down and displayed on a door with the heading "Spread Kindness like Confetti." Since kindness has been encouraged a lot the past couple of weeks, the children earned 55 confetti stickers and are working toward a goal of 100 by the time spring is here!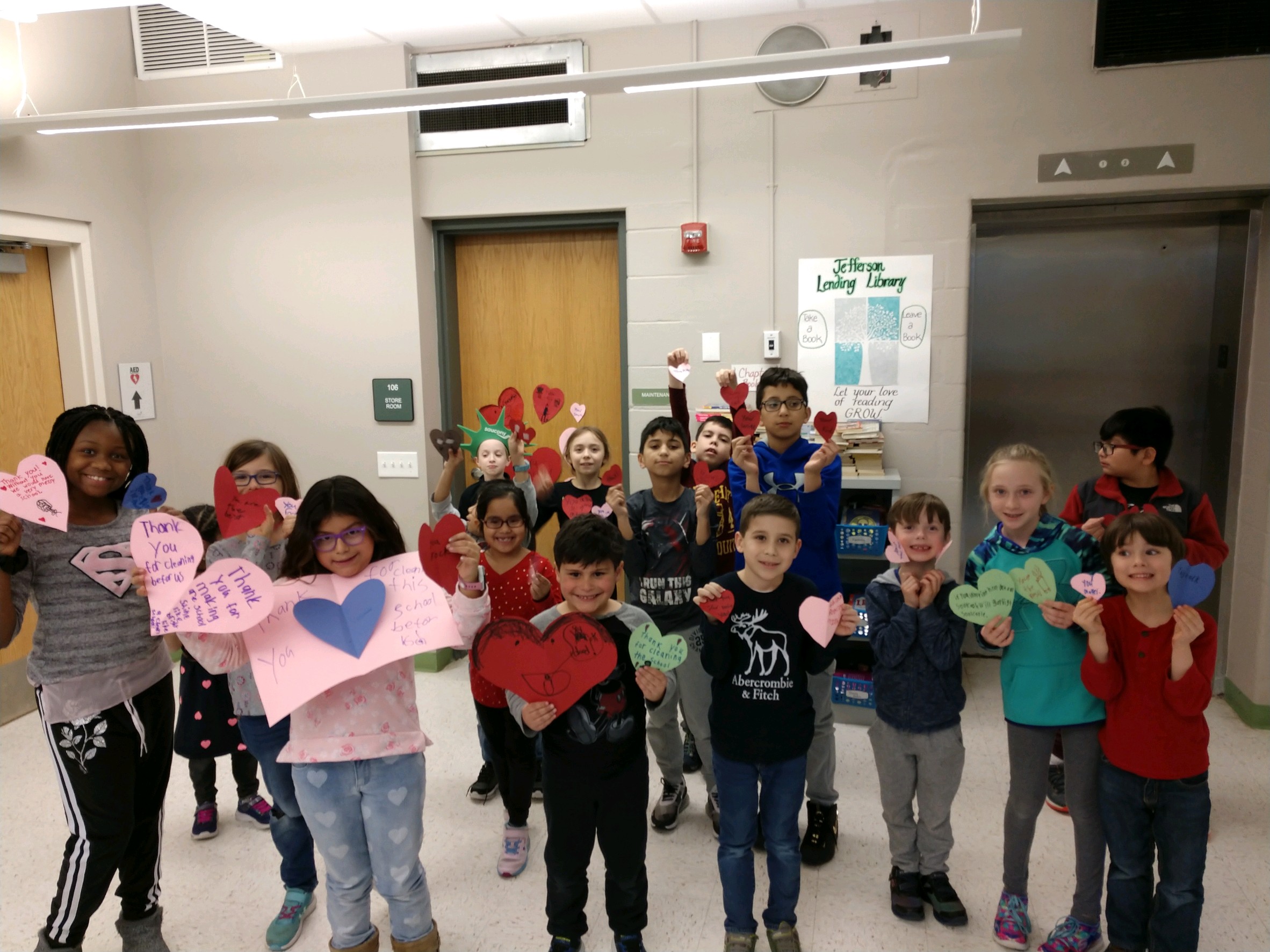 The Random Acts of Kindness Foundation is an internationally recognized non-profit. It was founded upon the belief in kindness and is dedicated to providing resources and tools that encourage acts of kindness. To learn more about the foundation, click this link: http://bit.ly/RandomActsofKindnessWebsite