When you donate to The Connection, your support changes lives. Read the following testimonials of just some of the people who have been impacted by your kind contributions!
---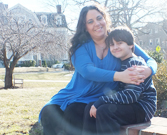 "I am so grateful for The Connection AfterSchool Program because it allows my son to have a fun and safe environment to do his homework, play and experience great activities while I'm at work. The staff is wonderful and always takes such great care of him!" Angelique – AfterSchool Program Parent
---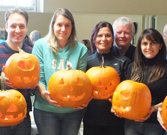 "The Connection has meant everything during my time in The United States. A place where I have found a REAL family while my blood family was several thousand of miles away. I found some of my best friends among The Connection staff and classmates. They helped me, supported me, made my "new" life much easier, etc. I will always be grateful to them for teaching me English, but more important, for teaching me about life." Maria – ESL Student
---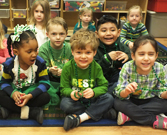 "As the date for Aiden's Kindergarten assessment approaches I wanted to take a moment to thank you, LisaMarie and Denise for everything you have done for Aiden.
When he was a year old, I was diagnosed with cancer. I was very sick for two years. I had a double mastectomy and a radical hysterectomy before the age of 37. In the process I developed a life threatening infection which required me to be on IV antibiotics for 12-14 hours a day for almost eight months. I wasn't even able to hug my own son out of fear that he might accidentally pull out the IV line that ran to my heart.
When I finally got well, I spent every moment making up for lost time with Aiden. We approached every single day with a sense of gratitude and adventure. Our main objective was to have fun. If I had to do it all over again, I would do it exactly the same way, unapologetically.
Then the time came to register Aiden for kindergarten. The teacher who conducted the assessment pointed out some areas where Aiden had difficulties, with a very concerned look on her face. She made mention that a child his age should know most of what is reviewed on the assessment.
We had a big decision to make, do we send Aiden off to kindergarten without the proper tools and knowledge he needed to be successful or do we hold him back a year, send him to preschool, and have him always be the oldest kid in his class.
I thank God every single day that we chose to send him to preschool at The Connection. I don't doubt that Aiden would have found his way, eventually, had we sent him to kindergarten but I think there would have been some major bumps in the road.
You guys have taught Aiden so many valuable life lessons.You gave him structure (criss cross, applesauce, hands in lap :), you taught him that a good friend takes turns, doesn't hit and says sorry, you reinforced accountability for his actions, you showed him even if his behavior is bad it doesn't make him a bad person, that everyone deserves a second chance, and that learning is fun.
It makes me so happy that Aiden's first experience with school has been such a positive one. I am certain he is going to go into his upcoming kindergarten assessment completely prepared." Amy – Preschool Parent
---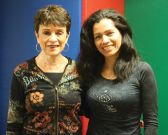 "My story in this country is one before I went to The Connection and a different one after that. When I came here, I didn't know the culture, the language, or the customs. It was a hard time. I felt frustrated and this affected my family directly. Our life was stressful and sad. We were isolated. It was a hard time for me to communicate at the school, the doctor's office and everywhere else.
After a lovely senior citizen lady, called Josephine, who still comes to The Connection recommended that I take English classes here, I decided to follow her advice and from my first step in this institution, I felt myself at home.
Assada and Katherine from the Front Desk are the nicest ladies who can help you with information and my actual teacher Jean is the best teacher in my world because she doesn't just teach me English, she helps me with the language and maybe more importantly she helps me to assimilate the culture and the customs. The Connection helps me get confident in myself, believe in the good intention from the people and how to interact with Americans.
Here at The Connection, I have a sense of belonging to something. I have my little family here. This is a second house. I'm thankful for the excellent opportunities that I have received here.
Now my life is really different. I can be involved in my children's school, I can go to the doctor without stress, at the bank, anywhere. Actually, I have had the good experience to help some Americans translate when they need to communicate with Hispanic people or vice versa. I feel better because I'm more useful to society.
I have a limited budget, but this has not been a big problem because of the scholarship that I can apple for. This is possible thanks to the good hearts of the donors. I want to say "Thank You" to all of them for their kindness, their money and for sharing it with people they don't even know. Thank you for letting me be a better person and a productive citizen in this country." Yorleny – ESL student from Costa Rica
---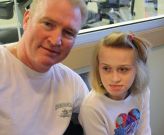 "There is a real sense of community here at The Connection. We started coming here about seven years ago. I am happy to have found The Connection because it can be difficult to get information on what's out there for kids with special needs – especially from the state and the schools.
We started in the parent/child swimming class then moved on to other Special Needs programs when Rylina was old enough. Rylina suffered from seizures and had troubling walk when she was younger but has improved through programs like the Young Athletes.
The Connection has given me the opportunity to meet and converse with other families who understand and are in similar situations. I am grateful to have the opportunity to share and communicate with other parents and develop meaningful friendships – just like our kids do."  Brian – Special Needs Parent
---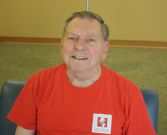 "I've been coming to The Connection for senior swim for 13 years… ever since my retirement.  I came because my grandkids took swim and karate lessons here.  At first, most of us seniors come here because it is affordable and we want to exercise and stay active.  But the real beauty of The Connection is the social aspect.  We stay after swimming and have coffee and talk for hours. There are so many nice, friendly people here, including the staff.  I've made good friends here.  It's a very special, welcoming place." Bernie – Senior Swimmer