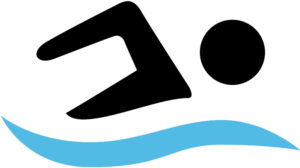 Swim time included for all camps
Pick a morning camp and an afternoon camp for a full day of fun!

Morning Camps (9am-1pm)
Afternoon Camps (1pm-4:30pm)
Theater Camp (1pm-4:30pm)
Travel Camp (9am-1pm)
Extended Day Camps (7:30-9am + 4:30-6pm)
Guppies SOLD OUT!
9:00am-1:00pm
Ages 3 & young 4's
$315
Led by an experienced State-Certified Early Childhood Teacher
Guppies is our traditional day camp specifically designed for our youngest campers. Guppies participate in a variety of activities such as art, swim, gym, and STEM tailored to their age. Campers will also begin to learn other important skills such as making friends, sharing, and listening. Guppies have a dedicated room and outside area. Pair Guppies with one of our afternoon specialty camps for a fulfilling day. Please note: all campers must be fully potty trained (no pull-ups).
SummerFun
9:00am-1:00pm
Ages 4-7
(Spots for 4-year-olds are limited in SummerFun due to NJDOH COVID 19 guidelines)
$315
SummerFun is the ultimate sampler of everything The Connection has to offer. Campers ages 4 – 7 will experience an exciting day of indoor and outdoor activities including, but not limited to, swim, gymnastics, STEM, sports, arts and crafts, dance, and yoga. There are special themed dress-up days and events throughout the summer. Campers are grouped by age. Pair SummerFun with one of our afternoon specialty camps for a fulfilling day.
Acro/Hip Hop
9:00am-1:00pm
Ages 6+
$315
Dance, tumble, and move! Our Acro/Hip Hop Camp will include rotations in the gym and dance studio. Campers will utilize the floor exercise mat and Tumble Trak to develop and improve tumbling skills. In addition, campers will take part in a full Hip Hop warm-up, stretch, and across the floor section while learning innovative choreography.
SummerFun Pros
9:00am-1:00pm
Ages 8+
$315
SummerFun Pros experience a different specialty each week while still incorporating camp staples such as swim, STEM, and gymnastics. An hour a day will be devoted to specific, special activities created for only the Pros such as fine arts, sports, and solving a mystery.
The Great Outdoors
1:00pm-4:30pm
Ages 3-6
$315
Campers will spend time learning about nature, playing sports and games, and making fun nature-inspired crafts. Campers will gain an appreciation for the great outdoors while staying active. Outdoor time will be paired with indoor play.
Girls Gym
1:00pm-4:30pm
Ages 4-7
$315
This camp is the perfect opportunity for young gymnasts of all skill levels! Daily instruction will be provided on vault, uneven bars, balance beam, and floor exercise, and Tumble Track in our state-of-the-art facility. Campers will also participate in dance, and yoga rotations each week.
Gym Kidz SOLD OUT!
1:00pm-4:30pm
Ages 4-7
$315
Jump into the gym this summer for this fun-filled combo camp! The perfect sampler of both gymnastics and warrior for those younger campers, who love to climb, jump, and tumble. Our focus is to provide children with strength, agility, balance, and confidence, all in a FUN filled environment.
STEM Investigators
1:00pm-4:30pm
Ages 6-8
$315
Our curious campers will investigate unique Science, Technology, Engineering, and Math phenomenon in this interactive camp. Educational lessons will be coupled with exciting experiments to make the perfect equation!
Play Ball
1:00pm-4:30pm
Ages 6+
$315
NEW in 2021! This camp will focus on all of the FUNdamentals of ball games. Sports may include baseball, throwing and catching games, ragball, softball, running bases, and more!
Digital Media
1:00pm-4:30pm
Ages 8+
$315
Campers will explore mixed media through photo, video, and music editing. They will use their new skills to create their own music videos, documentaries, and commercials.
Girls Gym
1:00pm-4:30pm
Ages 8+
$315
Our Girls Gym Camp is offered specifically to our older campers who are new or have previous gymnastics experience. Athletes in this camp will be given the opportunity to continue to develop their skills and progressions for the next level on all apparatus while they spend the afternoon with their favorite instructors and friends!
Session A: PETER PAN
Weeks 2-3 (6/28-7/9)

This camp runs Monday through Friday for 2 weeks.
Stars On Stage
1:00pm-4:30pm
$625
Calling all performers! Our theater camp is geared toward children who love to sing, dance, act, and perform! Specialty teachers and counselors will guide campers in learning songs, dances, and lines in preparation for a stage performance on the last Friday of the session.
Backstage Pass
1:00pm-4:30pm
$625
Perfect for children who love to be creative through art and design! Campers will design and create sets, props, costumes, and more for the Stars On Stage/Rising stars performances. In addition, campers will play theater games and get a taste of life on the stage.
Rising Stars
1:00pm-4:30pm
$625
For older campers looking to gain further knowledge and experience in theater, Rising Stars is an extension of the Stars On Stage Camp. Performers will have rotations in singing, dancing, and acting, with a focus on higher level performance. In addition, campers will participate in improvisation, directing, basic stage stunting, action sequences, and theater education. Each session will culminate in an on-stage performance with Stars On Stage on the last Friday of each session.
Mini Travel Camp
9:00am-1:00pm
Ages 5-8
$450
Join us for a new hybrid version of Mini Travel Camp! Some experiences will be onsite at The Connection and others will be at local and safe locations. On some days, campers may also participate in SummerFun activities. ***All trips are pending COVID safety protocols.
Sunrisers
7:30am-9:00am
Ages 4+
$85
For those who need an early drop-off option, Sunrisers is for you. A great way to start your camper's day! At 9:00am, your child will be escorted by staff to his/her appropriate morning camp.
Campers Club
4:30pm-6:00pm
Ages 4+
$95
Wind down your camper's day with an afternoon that may include board games, drawing, arts & crafts, small projects, and outdoor play. If your 3 year old needs an extended day camp, please contact Camp Director for possible accommodations.