Welcome to the Summer Camp Parent Portal! During camp, this page will be your one stop shop for all camp news, information and photos!
FALL SWIM LESSONS
Fall registration is now ongoing! If your SummerFun camper is interested in Fall swim lessons, call the Front Desk 908.273.4242 or email Andrea for their swim class level recommendation. andrea.falcone@theconnectiononline.org
HEAT WAVE UPDATE
We are making decisions about programs and sessions that happen outside based on the Heat Index. Children will be outside when the Heat Index is below 90. Once the Heat Index reaches 90, decisions on bringing kids out for short periods with frequent water breaks will be made by program directors, provided there is sufficient shade. Children will always be inside when the Heat Index reaches 100.
HELPFUL LINKS:
Theme Week Calendar
Sample schedule of a typical campers day  
Checklist for parents
All about swim 
Pool layout for swim lessons
We are excited to announce The Connection's Summer Camps have received ACA (American Camp Association) Accreditation! By selecting an ACA Accredited camp for your child, you ensure your camp meets industry-accepted and government-recognized standards for health, safety and camp quality…and of course fun! The Connection is honored to be a part of this wonderful program.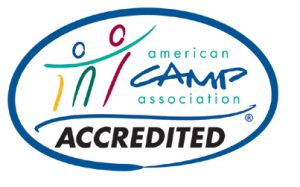 IN OUR BLOG