Welcome to the Summer Camp Parent Portal! During camp, this page will be your one-stop shop for all camp news and information!
SWIM UPDATE
Morning campers will have a swim lesson 2 days a week and outdoor water play on Fridays (weather permitting). Swim days will be emailed prior to the start of the camp week. Afternoon campers will have free swim daily.
CAMP NEWSLETTER
Follow our camp newsletter throughout the week to keep up with activities, meet our staff, and more.
Virtual Building Tour
Click here to see the recording from our Zoom building tour with camp directors Jessica Fascenelli Weisenbach and Michelle Stelluto. Frequently asked questions are also included!
Click here to see a sample schedule of a typical camp day.
There are no refunds or credits for absence or withdrawal from Summer Camp. Click here to read The Connection Summer Camp's terms of enrollment.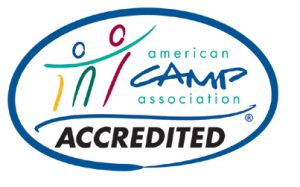 The Connection is accredited by the American Camp Association (ACA). By selecting an ACA Accredited camp for your child, you ensure your camp meets industry-accepted and government-recognized standards for health, safety and camp quality…and of course, fun!