Students at The Connection learn skills often not emphasized elsewhere including visual-spatial abilities, reflection, self-criticism, and the willingness to experiment and learn from mistakes. Specialty classes at The Connection teach your child fundamental skills in a warm and welcoming environment which fosters creativity and self-expression.
We look forward to safely bringing back our karate, art, music, yoga, sports, and STEM classes soon!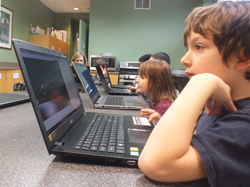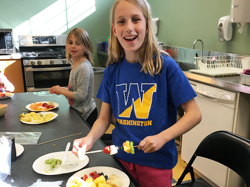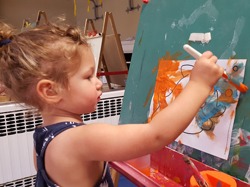 CURRENT CLASSES:
Science Lab | ages 6-12
Investigate a variety of topics related to science, technology, engineering and math through hands-on experiments, creative exploration and play. Classes will be both outside and inside.
SPECIAL NEEDS
Adapted Youth Yoga | ages 5-14
Enjoy different poses and fun stretches designed to engage the body, mind, and spirit. Individualized modifications to activities will be made as needed.
Dance Foundations | ages 5-14
Children are introduced to basic dance techniques through innovative and creative body movement. Individualized modifications to activities will be made as needed.
Adapted Warrior Challenge | ages 5-14
This coed class will focus on the foundations of Warrior Challenge activities and use a variety of specially designed warrior equipment including obstacle courses, rock wall, ropes, warped wall, and cargo net. Students will develop strength, agility, and confidence in a fun, challenging atmosphere. The class will have a lead instructor and volunteers to ensure safety and appropriate participation.