In 1945 The Connection began an English as a Second Language program to serve the influx of newcomers to our country after WWII. The need for this program is as significant now as it was 70 years ago. Today, Connection volunteers are teaching English and providing valuable support services to students from 22 different countries.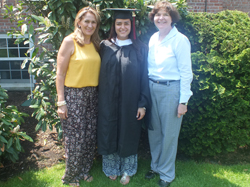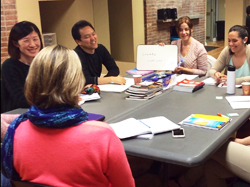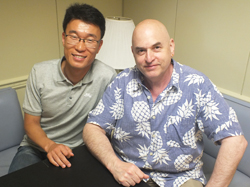 ESL is designed to help non-native speakers improve their conversation skills, increase vocabulary, learn idioms and explore U.S. culture. We offer small, friendly classes in a supportive environment to help students achieve their goals. Basic reading in native language is recommended.
Full and Partial Scholarships are available for all classes and activities at The Connection, including English as a Second Language.
CLASS DAYS AND TIMES
Beginner through advanced classes available: September – June
Mondays: 9:00am – 11:00am
Tuesdays: 10:00am – 12:00pm
Wednesdays: 9:00am – 11:00am
Thursdays: 10:00am – 12:00pm
Mondays: 6:30pm – 8:30pm
For more information contact Jane Walbridge at (908) 273-4242 ext. 114 or email jane.walbridge@theconnectiononline.org
VOLUNTEERS NEEDED FOR ESL!
Tutor newcomers to the U.S. No experience needed, training provided. Flexible hours – Monday – Thursday mornings and/or Monday evening.