Please give as generously as you can TODAY!

The Connection is committed to be a place that provides vital community service to those individuals who need us most. A place where everyone can participate and feel welcome, regardless of their economic circumstance.
We are asking for your help so that we can continue to provide vital services to those in our community who are often overlooked.
Here are just some of the ways The Connection does so much for the many who count on us:
220 children are cared for in the safe, nurturing environment of our after school enrichment programs
200 children and adults with special needs learn skills, have fun, make friends and gain a sense of belonging in our social and recreational programs
80 students from 20 countries acquire language skills, valuable support services and self sufficiency in our ESL Program
50 seniors enjoy fellowship and exercise in our Senior Swim Program
500 women with breast and gynecological cancer gain support, education and wellness services through Pathways
500 individuals with financial needs receive over $270,000 in scholarship assistance to participate in our programs
5,000 children, adults and senior members participate in educational, recreational, fitness and social service programs

Your support changes lives...
Support our Annual Giving Campaign by making a contribution TODAY!


Click the button to learn more about how The Connection makes a difference in the lives of our members.
MATCHING GIFTS:
Many companies will match gifts to The Connection which can double or even
triple your contribution! Contact your human resource office to find out if your gift is eligible for
a match!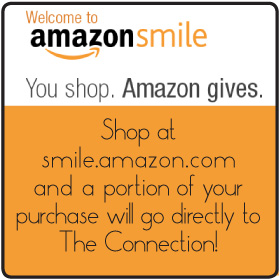 UNITED WAY: If your company has a United Way Campaign, you can designate your gift to The Connection!