*Check back in January for 2018 Summer Camp information!
Due to popular demand, we have added a 9th week of summer camp August 21-25! Our pool will not be available this week.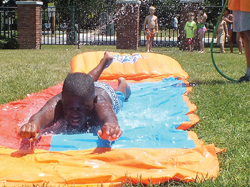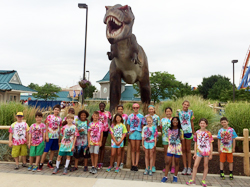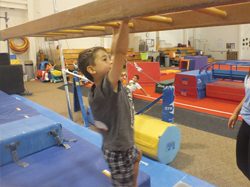 AGE
4+
3
4-7
4+
4+
7th grade+
Girls 8+
5-8 (previous dance experience recommended)
8+ (previous dance experience required)
HOURS
9:00-1:00pm
9:00-1:00 or 9:00-4:30pm
1:00-4:30pm
1:00-4:30pm
1:00-4:30pm
9:00-4:30pm
9:00-1:00pm
9:00-1:00pm
1:00-4:30pm

NEW FOR WEEK 9 ONLY! Dance Intensives:
This is the perfect camp for dancers looking to brush up on their technique while learning new skills. Campers work on various styles of dance and learn innovative choreography. Please contact the Performing Arts Director for placement inquires.
SUNRISERS
7:30 am – 9:00 am | Ages 4 & up 
For those who need the early drop-off option, Sunrisers is for you. A great way to start your campers' day! Your child will be escorted by our staff to his/her appropriate camp at 9am.
$75/wk
CAMPERS CLUB
4:30pm – 6:00 pm | Ages 4 & up 
Wrap up your camper's day with a quiet afternoon that may include board games, drawing arts and crafts and outdoor play.
$85/wk