*Check back in January for 2018 Summer Camp information!

For ages 4+ Perfect for campers who love to be creative through art and design! Campers will design and create sets, costumes, props, staging and more for the Stars on Stage Performance! Daily Free Swim.
For ages 4+ Theater Camp geared toward children who love to sing, dance, act and perform! Specialty teachers and counselors will guide campers in learning songs, dances and lines in preparation for a performance. Free Swim 2x per week.
For ages 9+ As part of Stars On Stage, more experienced campers will prepare for the performance through advanced singing, dancing, and acting rotations. Free Swim 2x per week.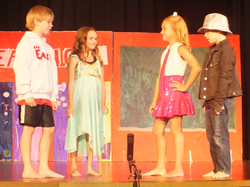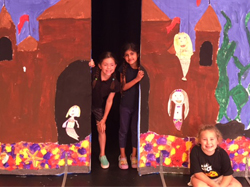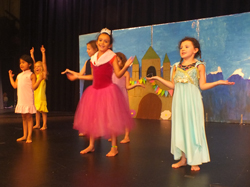 Videos and photos of each performance will be posted on our Facebook page! Performance will be showcased on stage. Parents are encouraged to attend!
SESSIONS
A – Beauty & The Beast

June 26 – July 7
B – Shrek

July 10 – July 21
C – Aladdin

July 24 – Aug. 4
D – School of Rock

Aug. 7 – Aug. 18
HOURS
1:00 – 4:30pm
Pair with SummerFun for a full day!
SUNRISERS
7:30 am – 9:00 am | Ages 4 & up 
For those who need the early drop-off option, Sunrisers is for you. A great way to start your campers' day! Your child will be escorted by our staff to his/her appropriate camp at 9am.
$75/wk
CAMPERS CLUB
4:30pm – 6:00 pm | Ages 4 & up 
Wrap up your camper's day with a quiet afternoon that may include board games, drawing arts and crafts and outdoor play.
$85/wk