*Check back in January for 2018 Summer Camp information!

Ages 6+ Cooking your favorite foods can be fun and healthy. From discovering the perfect recipe to the finished product, campers will do it all! In addition to daily samplings, campers will create their own cookbook with the week's collection of recipes. Includes Free Swim.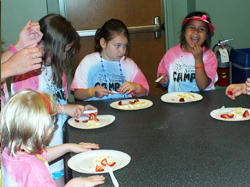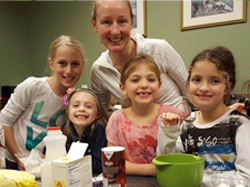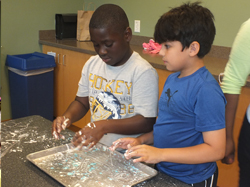 SESSIONS
Weeks 2 & 5
July 3- July 7 & July 24- July 28
HOURS
1:00 pm- 4:30 pm
Pair with SummerFun for a full day!
SUNRISERS
7:30 am – 9:00 am | Ages 4 & up 
For those who need the early drop-off option, Sunrisers is for you. A great way to start your campers' day! Your child will be escorted by our staff to his/her appropriate camp at 9am. $75/wk
CAMPERS CLUB
4:30pm – 6:00 pm | Ages 4 & up 
Wrap up your camper's day with a quiet afternoon that may include board games, drawing arts and crafts and outdoor play. $85/wk