*Check back in January for 2018 Summer Camp information!

Welcome to the world of fashion! Campers will learn to design an original collection through sketch and color theory. Campers will then learn to create their favorite design, which will be showcased in a fashion show. Includes Free Swim.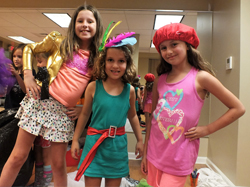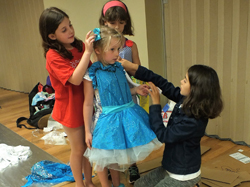 SESSIONS
Weeks 1 & 8, Ages 8+

June 26- June 30 & Aug. 14- Aug. 18
Week 5, Ages 4+
July 24- July 28
SOLD OUT!
HOURS
1:00 pm- 4:30 pm
Pair with SummerFun for a full day!
SUNRISERS
7:30 am – 9:00 am | Ages 4 & up 
For those who need the early drop-off option, Sunrisers is for you. A great way to start your campers' day! Your child will be escorted by our staff to his/her appropriate camp at 9am. $75/wk
CAMPERS CLUB
4:30pm – 6:00 pm | Ages 4 & up 
Wrap up your camper's day with a quiet afternoon that may include board games, drawing arts and crafts and outdoor play. $85/wk