*Check back in January for 2018 Summer Camp information!

Ages 4+ Use your creativity in this summer themed arts & crafts camp designing colorful creations to take home at week's end. Includes Free Swim.
Ages 4+ and 8+ Build and create your own 3D artwork using a variety of media. Campers will tap into their imagination through hands on sculpting, modeling and texturing culminating with a showcase at week's end. Includes Free Swim.
Ages 8+ Discover your inner artist using techniques such as drawing and painting with watercolors, acrylics, pastels, charcoal, and colored pencils. Campers will create a portfolio to take home. Includes Free Swim.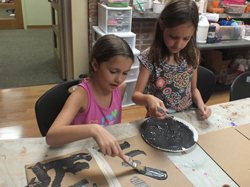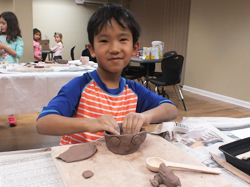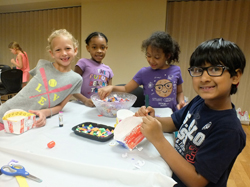 SESSIONS
Sunsational Arts & Crafts:

Week 2
Clay Art and More:
Week 3 (ages 4+) &
Week 7 (ages 8+)
Sketch, Paint Create:
Week 6
HOURS
1:00 pm – 4:30 pm
Pair with SummerFun for a full day!
FEE
EARLYBIRD PRICE: $255/wk
Price after 4/1: $275/wk
SUNRISERS
7:30 am – 9:00 am | Ages 4 & up 
For those who need the early drop-off option, Sunrisers is for you. A great way to start your campers' day! Your child will be escorted by our staff to his/her appropriate camp at 9am.
Early Bird price: $70/wk Price after 4/1: $75/wk
CAMPERS CLUB
4:30pm – 6:00 pm | Ages 4 & up 
Wrap up your camper's day with a quiet afternoon that may include board games, drawing arts and crafts and outdoor play.
Early Bird price: $80/wk Price after 4/1: $85/wk