Unlock your child's "inner artist" in The Connection's art classes. Students also learn skills often not emphasized elsewhere including visual-spatial abilities, reflection, self-criticism, and the willingness to experiment and learn from mistakes. And, it's never too early to teach kids the benefits of good nutrition and how to prepare healthy foods… and to have fun in the kitchen! Your kids will LOVE cooking at The Connection. Specialty classes at The Connection teach your child fundamental skills in a warm and welcoming environment which fosters creativity and self expression.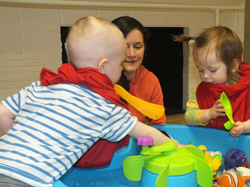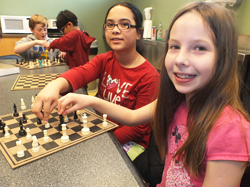 ART CLASSES
STEM-tastic Art | 8 – 12
Create your own fine and functional art "masterpieces"  from S.T.E.M. (Science, Technology, Engineering and Math) experimentation.
COOKING CLASSES
Cooking: Comfort Foods | ages 6 – 12
Children will have fun creating (and tasting!) the yummy foods that make us feel happy – including macaroni & cheese and apple pie!
STEAM CLASSES
STEAM Curiosity | ages 11/2 – 3 and parent
Experience the wonder and excitement of STEAM (Science, Technology, Engineering, Art & Math) with your child as they begin to investigate the unique world around them, while fostering their willingness to express themselves.
STEAM Explorers | ages 4 – 5
Hands-on exploration of the wonders of S.T.E.A.M. (Science, Technology, Engineering, Art and Math)!
Edible STEAM | ages 5 – 9 
A tasty way to explore the wonders of Science, Technology, Engineering, Art and Math! While there may be some sampling, discoveries will go home for optional consumption.
SPECIALTY CLASSES
Land, Sea & Air | ages 1 – 3 and parent
An exciting class for you and your child to experience activities, games, songs and stories modeled after your child's favorite types of transportation.
Messy Play | ages 1 – 2 and 2 – 4 and parent
Explore the wonderful world of mess making with your child. Water play, finger painting, sand, rice, crafts and much more are a fun introduction to the ideas of STEAM (Science, Technology, Engineering, Art & Math).
Jungle Fun | ages 2 – 3 and parent
Join your child in using your imaginations to transform our "big gym" into the Jungle!  Explore the "terrain" and the animal inhabitants while developing balance, coordination and listening skills.
Kids Yoga | ages 4 – 12
Develop flexibility, coordination, strength, and balance.
Yoga for Special Needs | ages 5 – 11
Fun stretches and poses designed to engage the body, mind and spirit. Modifications provided as needed.
Strategic Games | ages 6 – 12
Have fun challenging  yourself with games where your decision-making skills have a great significance on the outcome.
Beginner Programming/"Scratch" | ages 6 – 8
With Scratch Jr, young children can program their own interactive stories and games, learning to solve problems and express themselves creatively on the computer in the process.  Students can download this free application and bring it with them on an iPad (minimally iPad 2 with iOS 7.0) or Android tablet (7-in or larger, Android 4.2 or higher).