Summer Hours:
Monday – Friday:
8:00am – 12:00pm & 4:30pm – 7:00pm
Saturday: 8:00am – 12:00pm
Sunday: Closed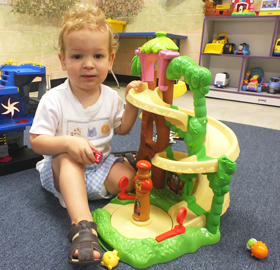 Children ages 6 months and up for parents using The Connection facilities. Parents must remain on site at The Connection. There is a two-hour daily limit for the babysitting room. The Babysitting Room is FREE for Total Facility members. The fee for non-Total Facility members for the Babysitting Room is $4.00/hour for the first child and $3.00/hour for additional children.
The Babysitting Room is available on a first come first serve basis and the maximum number of children allowed at a time is 16.
Please CLICK HERE for more information!