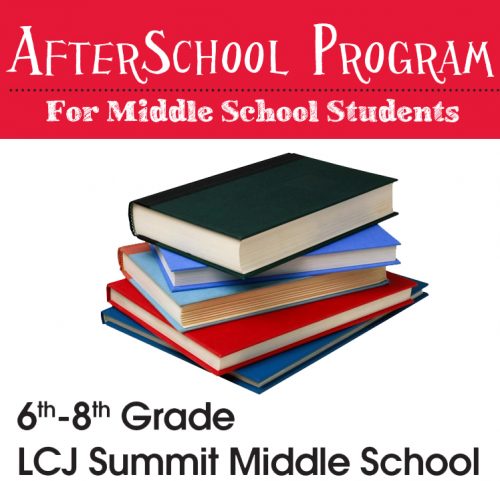 2018-2019 Forms – registration begins March 1!
2017-2018 Forms – registration ongoing
AfterSchool Program Hours:
Monday – Friday: 2:45 – 6:00pm
Director: Sean O'Connor 908.273.4242 ext. 134
LCJ SUMMIT MIDDLE SCHOOL
If you have a student at LCJ Summit Middle School during the 2017-2018 school year, we have a new AfterSchool Program just for them! Our AfterSchool programming provides a supervised environment for your student to receive homework assistance and participate in planned enrichment activities. Students may sign up for one to five days.
FLEXIBLE DROP-IN CARE
Monday-Friday, 2:45pm – 6pm. Based on availability, drop-in is available, but advanced reservation is required at least 24 hours prior.
PICKUP TIME: anytime until 6pm
COST: $35/day
RESERVATIONS: Please call The Connection (908) 273-4242 at least 24 hours in advance to check on availability.
HOLIDAYS, VACATION and SINGLE-SESSION DAYS
Based on Summit School District Calendar. Call the Front Desk for reservations at (908) 273-4242.
Single-session: 12:30 – 6 pm | $45
Full day: 8 am – 6 pm | $65
Available only for students enrolled in our AfterSchool programs. Space is limited and is offered on a first-come, first-serve basis. Possible rotations include field trips, swimming and recreational activities. Specific dates and locations will be available in September 2017.
Unscheduled early dismissals: The Connection does not provide student care if the Summit schools are closed for any reason including snow days, unscheduled early dismissals or cancellation of after school activities.